Commercial Reverse Osmosis 400 GPD | 1500 LPD
Brand: Ampac USA
Price: $1,489.95
*
(

* Prices are subject to change

)
Product Code: APRO400
Made in USA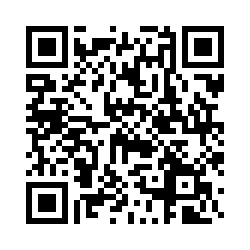 The Ampac USA Commercial Reverse Osmosis 400 GPD | 1500 LPD Brackish Water Reverse Osmosis system is designed for well (Ground) Water Applications were the water quality conditions do not meet WHO Standards. The system production capacity is 400 gallons per Day | 1500 Liters per Day.
The Ampac USA Reverse Osmosis Model APRO400 is equipped with a set of pre-filters to remove heavy contaminants and suspended solids from water in three stages, then the Booster Pump functions at the higher pressure to remove dissolved solids from the processed water resulting in bottled quality, pure, fresh drinking water from Wells.
The Ampac USA Reverse Osmosis Model APRO400 is also equipped with Liquid Filled Pressure Gauges.  The pressure differential between the Gauges indicates when service is needed.
We are one of the few manufacturers who still insist on using only FDA/NSF certified components made in the United States for Quality assurance.  Our advanced Reverse Osmosis Systems offer the highest contaminant removal rate, giving you the purest water possible.
We are well known as one of the leading manufacturers of High-performance RO systems.  Our systems are built to meet the most demanding applications in water purification -- from drinking water for homes, healthcare facilities, to research labs. Our durable RO systems last for decades, they bring years of enjoyment and good health to their users.
---
Standard Features:
High Flow TFC Membrane (4" x 14")
98% Average Rejection
20" 5 Micron Sediment Pre-Filter
20" KDF-GAC-Poly Phosphate Pre-Filter
20" CTO+2 Carbon Block Pre-Filter
Pre-Filter Liquid Filled Feed Pressure Gauge
Liquid Filled Booster Pump Pressure Gauge
High-Pressure Cut-off Switch
High-Pressure Control Needle Valve
Quick Disconnect John Guest Fittings
Procon Rotary Vane Pump 110/220V, 50/60Hz
14-gallon Pressurized Storage Tank optional.
 *Prices are subject to change without notice.