High Purity LAB Water Skid APRO-DI 1500
Brand: Ampac USA
Product Code: APRO-DI15
Made in USA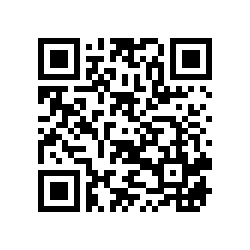 High Purity Lab Water Skid APRO/DI1500
Ampac USA's Pre-Engineered Laboratory Water Systems are designed to serve as the centralized, purified water source for a variety of academic, medical, and other research laboratory facilities.
Designed to meet or exceed the Type II reagent- grade water platform set forth by CAP/NCCLS and ASTM standards. Standard systems are furnished with all the Pre-treatment equipment, fully assembled, and factory-tested on an aluminum skid package to minimize field installation and start-up costs. The standard system includes the following equipment:
• Twin Alternating Ion Exchange Water Softening Pre-Treatment Modules
• Activated Carbon Pre-Treatment Modules
• Sediment Pre-Filtration
• Reverse Osmosis (RO) Process
• RO water storage tank
• Stainless steel distribution pumps
• DI exchange polishers (portable exchange type)
• Ultraviolet (UV) sterilizer
• Final sub-micron filter (0.2 micron)
• Central control panel with purity monitoring.
Operating Parameters:
• Operating RO Pressure: 200-250 PSIG
• Nominal RO Recovery: 50–65%
• Nominal TDS Rejection: 98–99% (RO unit)
• DI Water Quality: 16-18 Mega Ohms
• Operating Temperature: 45–85° F
• Design Temperature: 50° F
• Minimum Inlet Pressure: 50 PSIG
• Electrical Requirement: 240 VAC, 1 or 3-phase, 50 or 60 Hz.
• DI Loop Outlet Pressure: 75 PSIG
Materials of Construction:
• Skid Frame: Fully Welded Epoxy-coated Aluminum
• Membrane Elements: Thin-film Composite (TFC) • Membrane Housings: FRP
• Low-Pressure Piping: Sch 80 PVC
• High RO pressure piping: 316SS
• RO/DI Water Storage Tank: Polyethylene
• DI Water Loop Piping: Fusion-welded Polypropylene Pump and Motor
• Pump: 316SS vertical multistage centrifugal
• Automatic backwashing carbon filter (timer)
• Twin alternating water softener (metered)
• Single-pass Reverse Osmosis unit
• Conical bottom closed top storage tank
• Storage tank level controller and mounting stand
• Duplex RO/DI distribution pumps (2 x 100%)
• Primary/Polisher mixed bed DI polishers
• UV Sterilizer unit with intensity monitor (254 nm)
• NEMA-4 Electrical enclosures
• Pre-wired motor starters with fused disconnect switch
• DI Water outlet flowmeter
• DI Water outlet resistivity monitor
Optional Equipment
• Programmable Logic Controller (PLC) systems
• Remote Communications with Touchscreen HMI
• Variable Frequency Drives (VFD's)
• Multi-media filter pre-treatment
• Type III Lab Systems