Commercial Reverse Osmosis 1500 GPD | 5670 LPD
Brand: Ampac USA
Product Code: AP1500
Made in USA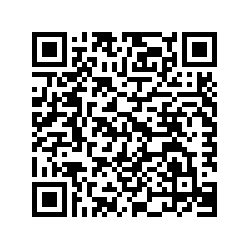 The AMPAC USA Commercial Reverse Osmosis 1500 GPD| AP1500 is the result of 20 years experience with the needs and requirements of commercial pure water users. The key factors are reliability, serviceability, and consistent performance with minimum user intervention are achieved in the solid design of the AMPAC USA Reverse Osmosis Systems. 
The AMPAC USA 1500 Gallon Per day RO System is designed for Free Standing Applications, to allow flexibility in accommodating the limited space available in most commercial utility equipment locations. Quick connect tube fittings on all system ports further simplifies installation and service. Most importantly, all our models including AP1500 incorporate the most reliable combination of proven reverse osmosis hydraulic design and state of the art Thin Film Membrane Elements to provide the longest term performance expected by commercial users.  The welded Aluminum Frame with the Aluminum Diamond Plate allows easy access to all major system components.
---
Standard Features:
     Spin Down Screen Filter with Manual Flush Valve
     2½" x 20" Big Blue Sediment Pre-Filter 20 Micron
     2½" x 20" Big Blue Sediment Pre-Filter 05 Micron
     Horizontal Rotary Vane High-Pressure Pump with Safeguards for Brackish Water Applications
     4" x 40" FRP Pressure Vessels
     4" x 40" TFC Membrane Element
     Complete Panel for Easy Controls
     3 Count Stainless steel liquid-filled pressure gauges
     Permeate and concentrate flow meters
     Inlet Solenoid Valve with Bypass
     Low pressure cut off Pressure Switch 
     Stainless Steel System Pressure Control
     Stainless Steel Recycle Pressure Valve
     On/Off Main Power Switch.
     Powder-coated, Welded Aluminum Frame with Aluminum Diamond Plate.
---
Optional Features:
     Automatic Operating Programmable logic controller UL/CE Approved with:

Smart Relay
Delayed start-up of high-pressure pump
Inlet Solenoid Valve
Low & High Feed Pressure Switch Controls
Supply & Delivery Pumps Controls
R/P Storage Tank Full Pump on/off
Auto Flush Cycle 
Pre-Treat Lockout
TDS/Conductivity Monitor
Temperature Monitor
Hour Meter

     Silica quartz Pre-Filter w/auto-backwash valve
     Ion Exchange Water Softener w/auto-backwash valve
     Multimedia KDF-Catalytic Carbon-Poly Phosphate Pre-Filter w/auto-backwash valve 
     Anti-Scalant Dosing System (Hard Water Present Conditions)
     Chlorine Dosing System (Iron Manganese Present Conditions)
     Smart-on-Demand Delivery (Distribution) Pump to Point of Use 2HP.
     4" x 10" Big Blue Carbon Post-Filter 05 Micron
     Ultra Violet Sterilizer     
     Smart-on-Demand Supply Pump to increase Feed Water Pressure 1HP
     Ozone Generator Disinfection System Installed on Circulation Loop.
*Prices are subject to change without notice.