Brand: Ampac USA
Product Code: VT4-DWS
Made in USA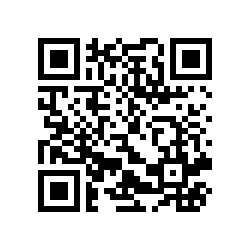 The VT4-DWS drinking water system has been designed and tested to ensure quality drinking water is at everyone's finger tips.
The Viqua VT4-DWS (120v) | Ultra Violet disinfectant provides point-of-use disinfection with a flow rate of 3.5 gpm at a 30 mJ/cm² dose (2.5 gpm if a dose of 40 mJ/cm² is required.)
Adds integral pre-filtration to the VT4 UV disinfection unit
Includes two 20? filter housing with 5-micron sediment and taste/odor cartridges
Mounted on a heavy duty, painted steel bracket for ease of installation
Inlet/Outlet Connections: 3/8" quick connect
Copper disinfection system and two five micron sediment filters on the same installation bracket
This modular system, incorporating the new Copper controller, is ideal for any application requiring a high flow rate in a compact space
Polished 304 stainless steel axial flow reactor chamber
Lamp change is easily accomplished without interrupting the water flow or having to drain the reactor and the connector can be removed without any additional tools
Note: The VT4-DWS replaces the Sterilight DWS11-A, S2Q-DWS, SC2.5-DWS, SC4-DWS and S5Q-DWS systems.
Operating Conditions
| | |
| --- | --- |
| Flow Rate (16mJ/cm2 Dose) | 6.5 gpm |
| Flow Rate (30mJ/cm2 Dose) | 3.5 gpm |
| Flow Rate (40mJ/cm2 Dose) | 2.5 gpm |
| Ambient Temperature | 32-122 °F |
| Operating Pressure Range | 125 max psi |
Dimensions
| | |
| --- | --- |
| Overall Dimensions | 19" x 27.5" x 6" |
| Inlet/Outlet | 3/8" quick connect |
| Chamber Length | 17" |
| Chamber Diameter | 2.5 " |
Electrical
| | |
| --- | --- |
| Voltage | 120 V |
| Frequency | 50-60 Hz |
| Power Consumption | 20 W |
General
| | |
| --- | --- |
| Number of Lamps | 1 |
| Chamber Material | 304 Stainless Steel Reactor |
| Other Features | Visual Power On |