Seawater Desalination Model: SW500-LC
Brand: Ampac USA
Product Code: SW500-LC
Made in USA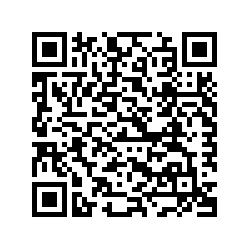 AMPAC USA Seawater Desalination Watermaker Land Based Model SW500-LC

ThisSea Water Desalination Watermaker Land Based SW500-LC is ideal for small homes close to beach areas and locations were clean seawater infiltrate wells making well water too salty for consumption, and is capable of operating with TDS values from 10,000 to 35,000 PPM.
Make of System:
Fully Automated Turnkey Seawater Desalination Watermaker including Pre-Treatment Modules, Reverse Osmosis Desalination Process, Post Treatment and Ultra Violet Disinfection Process, fully built on a Powder Coated Welded Aluminum Skid using good industrial practice and Made in USA
---
System include the following components:
Programmable Logic Controller (PLC):  All Ampac USA Seawater Desalination Watermakers are equipped with a  Microprocessor Controller features an Alphanumeric Backlit LCD Screen to display operating conditions, and provides adjustable time delays and set points to accommodate varying field conditions in an NEMA 4X Rated Enclosure.  The controller displays the permeate Salinity (TDS/Conductivity), water temperature, and operating hours along with the operating status of the RO unit. The PLC also monitors Low and High-Pressure Switches, Tank Levels, and Pre-Treatment Equipment. It provides relay outputs for the Watermaker high-pressure pump, inlet valve, membrane flush process, and optional relays for permeate divert or remote alarm and an auxiliary output.
Multimedia Carbon Pre-Filter:  Multimedia Pre-Filter will remove any excess Chlorine injected earlier, adjust pH and eliminate any excess bacteria.  Since Multimedia filter has to backwash with raw water, therefore, rinse step has been provided in backwash sequence. The filters will automatically backwash, based on timer control.

Spin Down-Pre-Filter: A Manual Flush Clear See Through Sea Water Strainer with a cleanable Mesh Screen filter for ultimate corrosion resistance and large particulate removal.  

Sediment Pre-Filter:  Sediment Pre-Filter provides higher flow rates while removing dirt, sand, sediment and all suspended solids up to 5 Micron from your seawater intake at high capacity.

Carbon Block Pre-Filter: Extruded activated carbon filter consist of virgin activated carbon powder, a thermoplastic binder, and specialty adsorbents such as zeolites oxidizing filtration media. The filters are manufactured as continuous lengths of rod, tube, slab, flexible flat sheet, or as other complex shapes using a proprietary solid-state extrusion process. The resulting products are highly porous and extremely uniform, providing high-performance adsorption and particulate reduction when fabricated into finished filter elements.
 
High-Pressure Plunger Pump:
   These Triplex Plunger Pumps are designed for the Sea Water Desalination industry, resulting in pumps that deliver higher pressure and increased reliability, in fact, it will Boost the Sea Water Pressure up to 1200 PSI to ensure the best Desalination Process.  A Motor Soft Start is Standard on all larger Watermakers from 4500 GPD and up that reduces start-up power by 60%.
Auto Fresh Water Flush:
   This Process will flush the watermaker from the inside with fresh water after each use, ensuring no salt water corrode the system extending its service life, allowing you to optimize Watermaker Performance.  This System will flush the watermaker every 24 hours if the system is not in use to prevent any bacteria growth inside the watermaker.
Sea Water Desalination Membrane Element:  AMPAC USA Integrates the Top Quality Membrane Elements designed to convert Seawater to Drinking Water at the highest Rejection and Productivity Technology has to offer.

pH Neutralizer Alkaline Post-Filter:   After the Desalination Process, the pH of the permeate (potable) water is expected to be in the range of 5.0 this is rather, acidic. This Post-Filter will adjust the pH level to Neutral 7.0 by Re-Mineralization right at the point of delivery.

Ceramic Post Filter:  In Many Locations of the world, Water may have contaminants which may affect the Watermaker, Ceramic Post Filters are designed to remove Particles from the water but leaves oxygen and mineral contents unchanged, which gives water it's spring-like freshness and taste. Pathogens of the most varied diseases which are reliably filtered from the water include; cholera, ecoli, typhus, dysentery, cryptosporidium, amoebic colibacillose or bilharzia, anthrax spores among others.  Ceramic filtration technology is often called "dead-end filtration" and "depth filtration".

Ultra Violet Sterilization Light:  As a Final Stage, Ultra Violet Disinfection is introduced as Microorganisms in water can cause a multitude of health problems.  Ultraviolet System is the natural way to disinfect water.  UV light penetrates and destroys the harmful organism, disinfecting the water.

Noise Reduction:  All Ampac USA Watermakers comes equipped with an Accumulator Pulsation Noise Dampener to reduce noise and vibration to acceptable Decibel Noise levels.
Monitors:  All our Watermakers comes with the following Instrumentation Monitors:  Stainless Steel Glycerin Filled Pressure Gauges: Installed after each Stage to monitor Pressure at every step of the desalination process.
Visual Flowmeters: Those Flowmeters are installed to monitor Productivity Permeate and Concentrate.
Salinity Monitor: Shows actual Product Water Quality, an Essential Tool for Product Water Monitoring.
Hour Meter: To maintain accurate logs of operation hours and keeping schedule preventative maintenance.
Temperature Monitor: To keep accurate logs of production capacity versus temperature of feed water supply.
  Safety Features: 
All Ampac USA Watermakers are equipped with Low-Pressure Sensors for failsafe operation.
All Ampac USA Watermakers are equipped with High-Pressure Diverter Valves for Operator Saftey.
All Terminals are shielded and all high voltage components covered for end-user safety.
All Electrical Components are UL / CE Certified and enclosed in a NEMA4X Rated Enclosures.
All Water Quality Components are NSF Approved for Drinking Water Applications.
  Service & Maintenance:
Ampac USA Watermakers are tested for tougher conditions and QA Certified by the factory.
Ampac USA Watermakers are shipped from the factory ready to install and function.
A Comprehensive and Detailed Owner's Operation & Maintenance Manual in included with every Watermaker.
   Production Based on the Following Feed water Conditions:  
| | |
| --- | --- |
| Water TDS | 10,000 ~ 45,000 ppm |
| Recovery | 30% |
| Rejection | 98% Average |
| Temperature | 25º Celsius |
| Pressure | >10 psi |
| Electrical | 110V/220V/380V/460V |
| Frequecy | 50Hz/60Hz Single or 3 Phase power |
| Production | Over a 24-Hour Period. |