Wall Mount Reverse Osmosis 1000 GPD | 3780 LPD
Brand: Ampac USA
Price: $3,495.00
*
(

* Prices are subject to change

)
Product Code: APRO1000-WM
Made in USA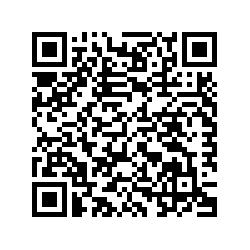 AMPAC USA Wall Mount Reverse Osmosis systems are designed to produce High Quality Purified low dissolved solids water from tap or well water, these systems use high-efficiency reverse osmosis membranes. These Commercial Reverse Osmosis units are convenient in tight places such as Laboratories or Restaurants and Kitchens
AMPAC USA 1000 Gallons RO System APRO 1000 integrate proven, reliable components and are mounted on a sturdy powder-coated Aluminum Mounting Back Plate. There are numerous design details learned from years of experience that are incorporated in our water filtration systems. Our process and fluid design ensures an optimum membrane life and minimizes the membrane fouling.
---
Key Features:
Capacity 1000 gpd (Gallons per day)
Heavy Duty (4" x 14")TFC Membrane Element
Stainless Steel Membrane Vessel
Quick disconnect Push-In Fittings
4" x 10" Five Micron High Flow Sediment Pre-Filter
4" x 10" KDF-GAC-Poly Phosphate High Flow Pre-Filter
Liquid Filled Pre-Filter Pressure Gauge
Liquid Filled Post Filter Pressure Gauge
Liquid Filled System Pressure Gauge
Rotary Vane Procon Pump with Safeguards & GE Motor
Concentrate Recycle Valve Control
High Pressure Needle Valve Control
Aluminum Epoxy Wall Mount Powder Coated Frame
High Flow Stainless Ultra Violet Sterilizer w/Sensor Ballast, Optional
Atmospheric & Pressurized Tanks Available.
---
Service & Maintenance:
Shipped from the factory ready to install and function.
Complete installation kit included along with a detailed Owner's Operation & Maintenance Manual.
Worldwide Service and Sales Network for immediate attention regardless of location.
Technical service dedicated to excellent system performance.
Stage 1: Five-micron Sediment pre-filter that reduces sediment, sand, silt, and rust particles that may be in your water supply. 
Stage 2: Five Micron KDF-GAC-Poly Phosphate Pre-Filter
KDF Media: KDF® Process Media are high-purity, granulated copper and zinc-based alloys that treat water and waste water through a process based on the principle of Redox (Oxidation-Reduction). Originally, KDF was shorthand for Kinetic Degradation Fluxion.
KDF Process Media enhance the performance, extend the life, reduce the maintenance and lower the total cost of carbon-based Media to follow.
KDF Process Media help control microorganisms by creating an environment that's deadly to some microorganisms and that interferes with the ability of many other microorganisms to function. Either way, the use of KDF Process Media results in the total elimination of some contaminants and a great reduction of a wide variety of others which will protect the RO Membrane elements from Fouling by any bacterial growth.
Polyphosphate Media (PPH): PPH is added to mask the effects of high iron concentrations. The Polyphosphate delays the precipitation of oxidized manganese and iron, thereby greatly reducing the layer of scale that forms on the pipes. The effect is called sequestration. The iron or manganese ion is surrounded by a chain of phosphate molecules and is not allowed to precipitate in the water.
Granular Activated Carbon (GAC): GAC filtration is most effective in removing organic contaminants from water. Organic substances are composed of two basic elements, carbon, and hydrogen. Because organic chemicals are often responsible for taste, odor, and color problems, GAC filtration can generally be used to improve aesthetically objectional water. GAC filtration will also remove any excess chlorine. GAC filtration is recognized by the Water Quality Association to maintain drinking water contaminants within the limits of the EPA National Drinking Water Standards
Stage 3: A heavy duty Five Micron lead and the chemical reducing carbon block filter (LVOC).  This specially formulated block is capable of reducing lead as well as harmful Volatile Organic Chemicals.  These water contaminants come from a variety of sources including localized use of herbicides and pesticides, gasoline or oil spill. 
Stage 4: Improved FILMTEC™ seawater reverse osmosis elements offer the highest productivity while maintaining excellent salt rejection.  FILMTEC SW membrane elements have the highest flow rates available to meet the water demands of both sea-based and land-based desalinators. FILMTEC SW elements operate at lower pressure to reduce cost and operating expenses.
Improved FILMTEC seawater membrane combined with automated, precision element fabrication result in the most consistent product performance available.
Stage 5: Extruded activated carbon filter consist of virgin activated carbon powder, a thermoplastic binder, and specialty adsorbents such as zeolites oxidizing filtration media. The filters are manufactured as continuous lengths of rod, tube, slab, flexible flat sheet, or as other complex shapes using a proprietary solid-state extrusion process. The resulting products are highly porous and extremely uniform, providing high-performance adsorption and particulate reduction at low flow resistance when fabricated into finished filter elements.
Extruded activated carbon filters meet exacting performance requirements and/or claims, and specific models are registered as meeting the requirements of NSF/ANSI for VOCs and THMs reduction, particulate, cyst, turbidity, lead reduction, chlorine taste and odor reduction, and other requirements relating to purity and safety of their materials of construction.
Stage 6: Ultraviolet disinfection is a means of killing or rendering harmless microorganisms in a dedicated environment. These microorganisms can range from bacteria and viruses to algae and protozoa. Ultra Violet disinfection is used to disinfect and sterilize Permeate Product Water after the Desalination Process.  A major advantage of UV treatment is that it is capable of disinfecting water faster than chlorine without cumbersome retention tanks and harmful chemicals. UV treatment systems are also extremely cost efficient!
The Ampac Wall Mount™ Reverse Osmosis System is the next generation Turnkey system designed for Commercial and High Purity Water Purification System with Internal High-Pressure Booster Pump for ease of use in compact locations.  Featuring a simple interface.  All components within the Back Plate are readily accessible for easy service and maintenance.
| | |
| --- | --- |
|  Production Based on the Following Feed water Conditions  | Column1 |
| Water TDS  | < 2,000 ppm |
| Recovery  | 30% |
| Rejection  | 98% Average |
| Water temperature  | 25º Celsius |
| Pressure  | > 10 psi |
| 110V or 220V - 50Hz or 60Hz Single Phase power  |   |
| Production over a 24-Hour Period |   |
*Prices are subject to change without notice.