4 Stage Reverse Osmosis Drinking Water Filter
Brand: Ampac USA
Price: $239.95
*
(

* Prices are subject to change

)
Product Code: APRO4
Made in USA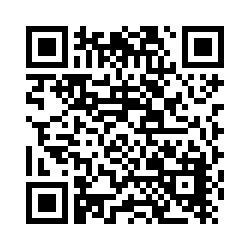 The Ampac™ 4 Stage Reverse Osmosis System is designed for High Capacity 18 to 36 GPD (gallons per day) high usage, this system can be installed where it will feed more than one faucet. It can be equipped with an optional high flow delivery pump that greatly increases the flow rate. The Ampac™ 4 Stage Reverse Osmosis System features a 5-micron sediment filter, pre-coconut shell carbon, pre-extruded carbon block, TFC membrane, and an In-Line GAC post filter. You can buy this reverse osmosis system for the best price from AMPAC USA
STAGE 1: 5 Micron Sediment Particulate Filter Remove dirt, sediment, sand, and other physical particles.
STAGE 2: Granular Activated Carbon (GAC) Reduces chemicals, improve Taste, Odor, and Improve Clarity.
STAGE 3: R/O Membrane. Reduces 93-98% of Total Dissolved Solids, that may be in your potable water supply.
STAGE 4: Post Carbon Filter. A polishing process that removes taste and odors that can occur after Reverse Osmosis Process in the storage tank.
---
 All Ampac USA Reverse Osmosis Systems comes with the following accessories: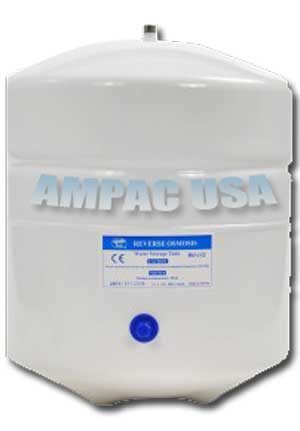 3.2 Gallon Water Storage Tank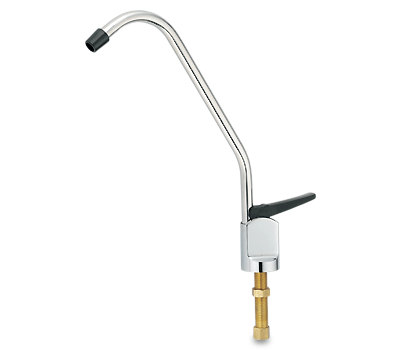 Lead-Free (Prop 65) Chrome Faucet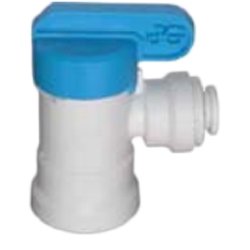 John Guest Tank Ball Valve
Drain Saddle Valve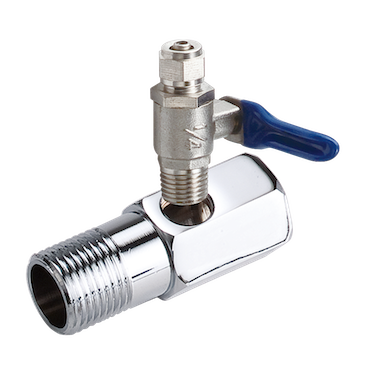 Water Feed Adapter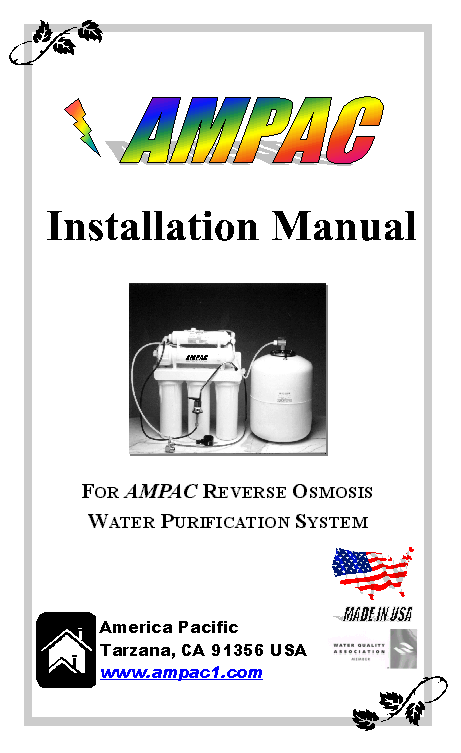 Installation and Operations Manual
---
How can I find out what is in my tap water?
You can contact your local health department to have your water tested for hardness,
Nitrates and Total Dissolved Solids (TDS). Or, we will be happy to test your water for you....free of charge!
*Prices are subject to change without notice.