Industrial Reverse Osmosis 40,000 GPD | 6.30m3/hr
Brand: Ampac USA
Product Code: AP40K-LX
Made in USA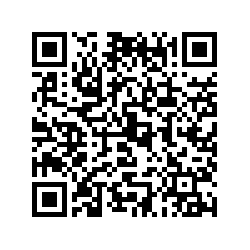 The AMPAC USA Industrial Reverse Osmosis 40,000 GPD |  AP40K-LX are designed and custom built to meet our Clients requirements and specifications for reliable higher purity water and higher efficiency for a variety of manufacturing processes. Please call AMPAC USA to find the Reverse Osmosis system that works best for your process or application. 
Standard Features:
Programmable Log Controller (PLC) for fully Automated Controls
Grundfos Smart on Demand Supply Pump with Flow Control
Twin Alternating Ion Exchange Water Softener with Auto-Backwash Digital Valve
Multimedia GAC Pre-Filter with Auto-Backwash Digital Valve
Twin Sediment Pre-Filters
Inlet Solenoid Shut-Off Valve
Goulds Multi-Stage Jet Booster Pump with Safeguards
8"x80" Filmtec TFC High Rejection Membrane Elements
Waste Water (Concentrate) Re-Circulation Package
Liquid Filled Stainless Steel Pressure Gauges
Permeate & Concentrate Flow Meters
System Pressure Control
Pressure Fittings Stainless Steel Reinforced
Quick Disconnect Fittings throughout the unit
Complete Powder Coated Aluminum Skid with everything Mounted & Strapped for Easy Mobility.
---
Optimal System Production is based on the following conditions:
NaCI feed water:                10,000 ppm
Operating temperature:    77°f / 25°c
pH Range:                            3.1-11.0 
---
Make of System: Fully Automated Turnkey Water Treatment System including pre-treatment Modules and Reverse Osmosis System fully built on a Fully Welded,
Skid: Powder Coated Aluminum Skid with Diamond Plate Base using good industrial practice and following manufacturer's guidelines for every component.  
Model of System:  AP40K-LX  
System Origin:      Made in USA           
Manufactured by:  AMPAC USA  
Touchscreen PLC: This Ampac USA Reverse Osmosis is equipped with a  Programmable Logic Controller featuring an integrated 10 inch Full Color Graphic Touch Screen Operator Interface.  All operating conditions and process status are simultaneously displayed on a single process diagram display screen.  The operator interface is virtually menuless, making it easy to locate and adjust all time delays and process set points.  To view specific set point and control options for any piece of equipment simply touch the corresponding image on the graphic screen and all options appear.  To return to the main process display, simply touch the "Main" button.  This operator interface is conveniently located on the front of the main NEMA 4X Rated control Enclosure.  Depending on the control options selected, the controller is capable of displaying influent, concentrate and permeate flows, influent concentrate and permeate Salinity(TDS/Conductivity), percentage of salt rejection, percentage of water recovery, concentration factor, membrane flux and specific flux rates, water temperature, system operating hours, individual run times for each motor and valve, System flow, user defined flow, previous 24 hour flow, and today's running flow totals for influent, concentrate and permeate lines. The PLC also monitors Low and High Pressure Switches, Tank Levels, and Pre-Treatment Equipment. Data logging is provided for all monitored system variables (i.e. pressures, flows, TDS/Conductivity, pH, temperature & etc.)  Multi-level security log In ensures that only qualified personnel is able to make changes to operating set points. If secure internet connectivity is provided the system may be remotely monitored and operated from anywhere on the planet.  In addition, all trend data is also remotely accessible.  
Backwash & Regenerations Cycle: Ion Exchange Cycle on Meter Basis. Multimedia KDF-GAC-Poly Phosphate System Cycle on Timer Basis and can be Adjustable up to 120 Minutes at any given time.  
Estimated Fabrication Terms:  System Takes Approximately 3-4 Weeks to complete, test and crate from the day of receipt of formal purchase order and Initial Deposit.                       
Dimensions:  Reverse Osmosis Skid:  120" L x 44" W x 72"H., approx. Weight 3500 Lbs Dry.  
Exclusions:  Prices do not include shipping, insurance, sales tax, import taxes and duties, installation, and options listed below unless otherwise indicated.    
---
System Specifications:
Capacity:   30,000 GPD (113,550 Liter per day) 
Recovery:   50%-75%
Salt Rejection:   99.2%
Design Temperature:   25°C
Maximum Temperature:   45°C
Membrane Type:   TFC (Filmtec)
Pressure Vessels:   FRP
*Prices are subject to change without notice.