Commercial Reverse Osmosis 200 GPD | 750 LPD
Brand: Ampac USA
Price: $1,278.95
*
(

* Prices are subject to change

)
Product Code: APRO200
Made in USA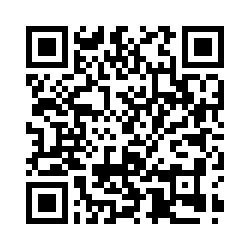 The Ampac USA Tower™ Series Light Commercial Reverse Osmosis Water Purification Systems 200 GPD | 750 LPD are the result of 20 years of experience with the needs and requirements of commercial pure water users. This includes restaurants, coffee shops, convenience stores, micro breweries, supermarket produce and food preparation operations, misting and humidification systems,  and many other businesses that must have consistently high-quality water for their daily operations.
The key factors of reliability, serviceability, and consistent performance with minimum user intervention are achieved in the solid design of the Ampac USA Tower™ Series systems. Powder Coated Welded Aluminum is used to build our frames, Stainless Steel pressure vessels and fastening hardware to provide the structural strength and corrosion resistance appropriate for a commercial appliance.
The Ampac USA Tower™ Series design is optimized for Free Standing Application The four models; 100 GPD, 200 GPD, 300 GPD and 400 GPD all occupy the same very compact foot print. This allows flexibility in accommodating the limited space available in most commercial utility equipment locations. Quick connect tube fittings on all system ports further simplifies installation and service. Most important, all Ampac USA Tower™ Series models incorporate the most reliable combination of proven reverse osmosis hydraulic design and state of the art Thin Film Membrane Elements to provide the long term performance expected by commercial users.  The welded Aluminum Frame with the Aluminum Diamond Plate allows easy access to all major system components.  
Standard Features:
 Capacity 200 GPD (Gallons per Day) (750 Liters per day)
 Twin 2½ x 10" high Flow TFC Membranes
 98% Average Rejection
 20" 5 Micron Sediment Pre-Filter 
 20" KDF-GAC-Poly Phosphate Pre-Filter 
 20" CTO+2 Carbon Block Pre-Filter 
 Aluminum Powder Coated Bracket 
 Quick Disconnect John Guest Fittings 
 Aquatec Booster Pump 110V or 220V, 50/60Hz 
 R/O Stand.  
*Prices are subject to change without notice.
---