Brand: Ampac USA
Product Code: WFI-HP160
Made in USA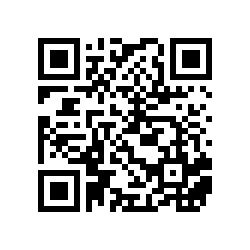 Bio pharmaceutical Reverse Osmosis High Purity Water |WFI-HP160
AMPAC USA manufactures top quality Biopharmaceutical Reverse osmosis and RO/DI technology, for the production of Water-for-Injection1 per the United States Pharmacopoeia Standards.
The WFI-LP from AMPAC USA utilizes multiple technologies to produce consistently Ultra Pure water at flow rates of 63 LPH at very low energy consumption.
The WFI-LP combines Twin Pre-Treatment Modules, Reverse Osmosis Membrane Elements, a Polishing Mixed Bed DI Cartridge, a Sterile 0.2 Micron Post-Filter and an Ultra Violet Disinfection Chamber.
A circulation pump maintains constant circulation of the water to ensure the highest water quality is available for the analyzer. The WFI-LP comes with an 80 Liter Tank that sits below the unit and is constructed of virgin polypropylene material. All parts which are in contact with the pure water are made of inert materials to secure the highest water quality. Water quality meets or exceeds standards set by the NCCLS Type I, ASTM Type 3 and ISO 3696.
---
Product Specifications:
| | |
| --- | --- |
| Pure Water Output | 160 LPH at 15° C |
| Recovery Rate | 70 – 95% |
| CFU Reduction | 99.5% |
| Operating Pressure | 16 bar max. |
| Fees Water Pressure | 2 bar max. / <500 ms |
| Resistivity | 18.2MO |
| Power Requirement | 110V or 220V |
| Manufacture | Made in USA |
| For More Information | Please contact us |
---
System Stages:
STAGE 1: 5 Micron Sediment Particulate Filter Remove dirt, sediment, sand and other physical particles.
STAGE 2: Granular Activated Carbon (GAC) Reduces chemicals, improve Taste, Odor, and Improve Clarity.
STAGE 3: Reverse Osmosis Membrane.  Reduces 93-98% of Total Dissolved Solids.
STAGE 4: 0.02 Ceramic High Purity Cartridge on 24/7 Circulation Loop.
STAGE 5: Ultra Violet Sterilizer on 24/7 Circulation Loop.
STAGE 6: Nuclear Grade Color Indicating Mixed Bed DI High Purity Color Indicating Resin Pre-Filter.
STAGE 7: Nuclear Grade Color Indicating Mixed Bed DI High Purity Color Indicating Resin Polishing Post-Filter.