Ampac USA is a leading manufacturer of advanced reverse osmosis water treatment systems, deploying turnkey water treatment, brackish water reverse osmosis and seawater desalination solutions to the most discerning clients in every ocean and on every continent on the planet. Headquartered in California, USA, the company operates state-of-the-art manufacturing facilities and carries a 20-year track record of producing packaged reverse osmosis water purification systems with a global reputation for durability, reliability, innovation, high performance, ease of operation, simple management and maintenance, environmental mitigation options and vigorously competitive total cost of ownership (TCO). Ampac USA is driven by a singular desire to make life easier for our clients by delivering solutions that simplify effort, exceed specifications, and last beyond expected lifespan when used and maintained properly. We offer integrated plug-and-play reverse osmosis systems fully equipped with all pre- and post- treatment stages, a complexity-reducing, cost-saving innovation unique to the industry. Our flagship reverse osmosis systems feature state-of-the-art HMI (human-machine interface) controls with full color graphic touch screens simultaneously displaying real-time operating conditions and process status on a single, comprehensive dynamic process diagram.
COMPANY HISTORY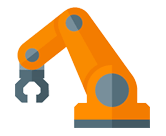 Ampac USA is particularly noted
Ampac USA is particularly noted for its superior technical services. We understand harsh operating marine conditions. We use military and marine grade certified components in off-shore and on-shore reverse osmosis watermakers. We build easy-to-operate, heavy duty, robust, and reliable equipment. Without compromise, Ampac USA custom-engineers, designs, fabricates and manufactures systems to suit the toughest water treatment conditions anywhere in the world..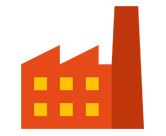 Company Profile
Ampac USA is a leading manufacturer and distributor of high quality American made water treatment systems. The company was founded in 1990. Ampac USA started as a manufacturer of water purification equipment. Over the years, the business has transitioned into a large-scale manufacturer producing all types of major purification equipment as well as turnkey project-based water infrastructure installations..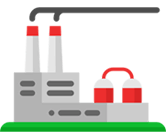 The Water Industry
The water industry has a strict code of ethics. The water industry is government regulated meeting strict guidelines and rules. It is illegal for a water company to make a health claim about a filter system that has not been tested in a State-approved laboratory.