Reverse osmosis (RO) is an advanced water filtration solution that is gaining traction in both industrial and commercial settings. This process is highly efficient and cost–effective, utilizing osmotic pressure to cleanse water of contaminants and produce a high–quality product for drinking or irrigation. RO systems, due to their rejection rate of contaminants, are becoming increasingly popular in areas that suffer from droughts or a lack of clean drinking water.
At approximately $0.05 per gallon when all costs of maintenance, membrane replacement, energy, and installation are accounted for, RO systems are a cost–effective and reliable solution for those in need of a clean and safe water supply. As 97% of the world's water is seawater, a seawater desalination system provides a viable solution in areas with a limited water supply.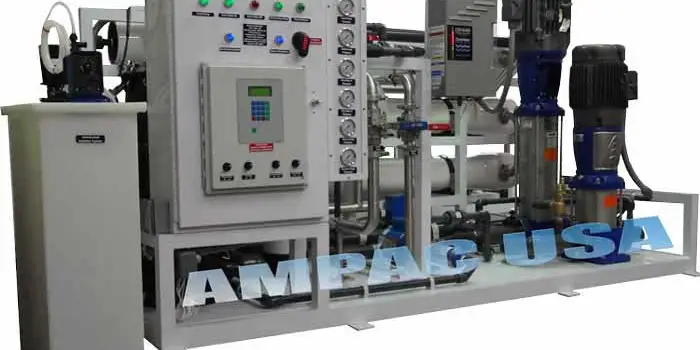 When it comes to RO systems, the efficiency and cost-effectiveness of the process make them highly desirable. On average, 2 to 3 gallons of water is used to reject contaminants and produce a purified product. The fine membrane used in the process is capable of filtering out bacteria, viruses, chlorine, arsenic, fluoride, metals, nitrates, sediment, iron, and foul tastes and odors. These systems are also capable of reducing the level of hydrogen sulfide in drinking water.
Ampac USA, a Los Angeles–based advanced water solution design and development manufacturer, supplies a range of RO systems for both industrial and commercial uses. These systems come in a variety of capacities and are capable of desalinating both brackish and seawater, making them ideal for those in need of a reliable water source. Ampac USA also provides residential RO products, allowing households to access a safe, clean drinking water supply.