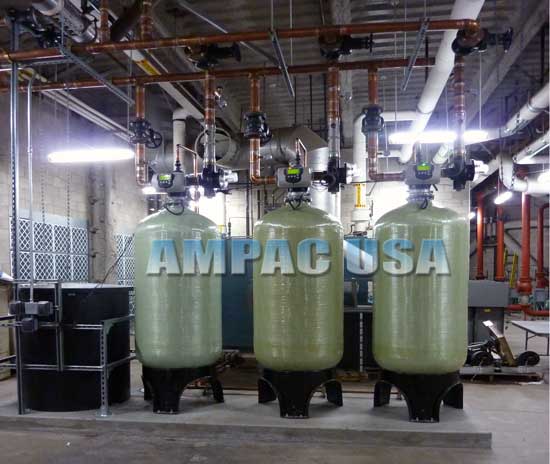 AMPAC USA offers Commercial and Industrial Water Softeners and Water Conditioners that are designed for a wide variety of industrial reverse osmosis applications. Potential uses Commercial / Industrial Type Boilers and Chillers for major Installations such as Hotels, Universities, Hospitals, Apartment Complexes, Factories and many other applications where high flow rates and capacities are a requirement.
The Quality Water Treatment staff is ready to help you with your most demanding applications. Simply call toll free at 1-877-611-8530, or you can reach us through our contact us page.
Appropriate size mineral tank, Commercial Brine tank with Brine tubing and connectors, Distributor tube.
An appropriate amount of gravel and cross-link resin, Control valves.
All Systems are new with Factory warranties.
Benefits: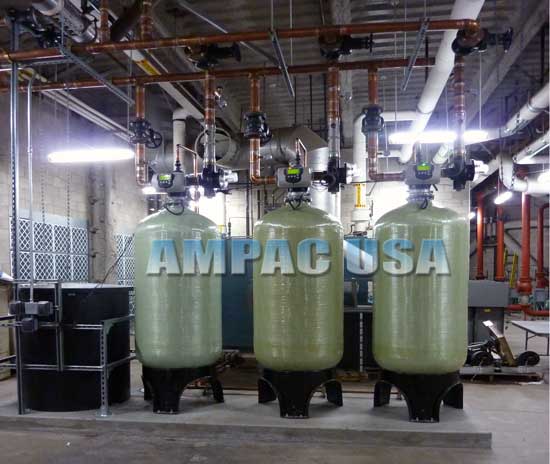 Reduced Maintenance.
Protect Pipes and Equipment
Scale Reduction
Improved Efficiency of Process Equipment
Reduced Energy and Water Consumption
Reduced Chemical and Detergent Costs
Reduced Maintenance.