Mobile Reverse Osmosis 1500 GPD | TR-1500

Brand: Ampac USA
Product Code: TR-1500
Made in USA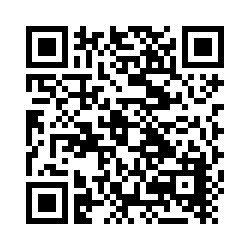 The AMPAC USA Mobile Emergency Portable Reverse Osmosis Systems 1500 GPD, TR 500 is an Ultra-Pure Reverse Osmosis with Deionized Feature (RO/DI) that has been specifically designed for Car Wash and Glass Cleaning Professionals that require large amounts of pure water at the cheapest running costs.  
The TR-1500 is designed to be connected to a pressure washer for a spot-free car wash or glass cleaning.  
The TR-1500 will Produce up to 1.5 GPM (Gallons per Minute) of Ultra Pure water for the final spot free rinse.
With the TR-1500 you will never need to dry your car or glass.
---
Standard Features:
Production GPD: 1,500 Gallons Per Day
Production LPD:  5,700 Liter Per Day
2½" x 10" Sediment Pre-Filter 20 Micron
2½" x 10" Carbon Block Pre-Filter 5 Micron
4" x 10" Nuclear Grade DI Post-Filter
Rotary Vane High-Pressure Jet Booster Pump with Safeguards
Produces 0.00 TDS pure water Instantly when connected to a water supply
Produce Pure DI Water from as little as $ 0.50 - $ 1.00 per 500 Gallons
In-line Gallon Accumulative Meter
Inlet Solenoid Valve with Bypass
Stainless steel liquid-filled pressure gauge
Low pressure cut off switch
High pressure cut off switch
Powder-coated, Welded Aluminum Dolly
4" x 40" Stainless Steel Pressure Vessels
TFC 4" x 40" Membrane Elements.
Stainless Steel System Pressure Control
DI Resin Vessel Pressure release button
Stainless Steel Pressure Vessel
On/Off Main Power Switch
Dimensions: " Wide x " deep x " Height
12 Month Warranty. 
---
System Features:

Frame
Powder Coated One Piece Aluminum Dolly  
Membranes
(1) ea TFC 4" x 40"
Vessels
4" x 40" Stainless Steel
Pump
Procon Rotary Vane with Safeguards (SS option)
Gauges - Glycerin Filled
Booster Pump PSI
Valves
System Pressure
Switches
Low Pressure Cutout, High Pressure Cutout
Electrical
110 or 220 V, 50 or 60 Hz, 1 phase
Motor
GE 3/4 Hp - 1725 rpm
Connections
1/2" Quick Tubing Connectors
Capacity per US Gallon
1.04 gal per min - 1,500 gals per day
Capacity per Liters
4.0 Liters per min - 5,760 Liters per day
Operating Pressure
170 - 225 psi
Typical Recovery
40% - 70%
Typical Rejection
99.2%
Max Feed  TDS - Hardness
2500 ppm - 15 grains For Municipal Water Design
Max Feed  TDS - Hardness
10,000 ppm - 25 grains For Brackish Water Design
Max Feed Temp
113 degrees F
Feed pH Range
3 -11
Max Chlorine
less than 0.1 ppm
Dimensions
22" wide x 22" deep x 44" ht.